Roman Album - Japanese Book - Nausicaa of the Valley of Wind - Hayao Miyazaki - Ghibli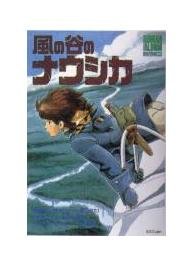 5 available
Details
Shipping: US-Mainland: $41.00 (more destinations)
Condition: Brand new
*The store has not been updated recently. You may want to contact the merchant to confirm the availability of the product.
☻ Please agree to the "TERMS" before purchase. ★ DHL NO delivery to P.O. BOX address.* For AUS and CANADA, before ordering, please google "DHL REMOTE AREAS" to check your Zip Code. If its listed, the shipping cost increases more than double.
☻ Please agree to the "TERMS" before purchase. ♛ Stay Safe!!

....... Price: US$31
....... Size: 29.4 x 20.8 x 1.4 cm
....... 173 pages
....... in Japanese
....... Hayao Miyazaki

According to http://www.nausicaa.net/miyazaki/books/nausicaa/#art-of
Contains a "Film Story" (using scenes from the film), pictures and interviews with senior cast and crew, concept art and pencil sketches (like those in "The Art of..." books), a page on Top Craft (including some info on "The Last Unicorn"), a Fan Art Gallery, music scoresheets and lyrics for both opening and closing credits, and a "Nausicaä Goods" section showing off merchandise. Also contains a complete production staff listing.